Creating Beautiful Smiles Everyday!
Why Choose Lindenhurst Orthodontics
At Lindenhurst Orthodontics, you can achieve the smile you've always dreamed of with exceptional orthodontic care. Dr. Mathew A. Nissenbaum is a trusted orthodontist specializing in braces, Invisalign, surgical orthodontics, and dentofacial orthodontics.
We understand how important your smile is to you because it is just as important to us. Our team works diligently to create beautiful smiles with lasting impressions that you are proud to share, regardless of your age. At our office, we guarantee you will always feel comfortable and welcome.
Personalized Treatment
We work to tailor your treatment to your specific needs. With our team, you'll feel like the only patient in the office.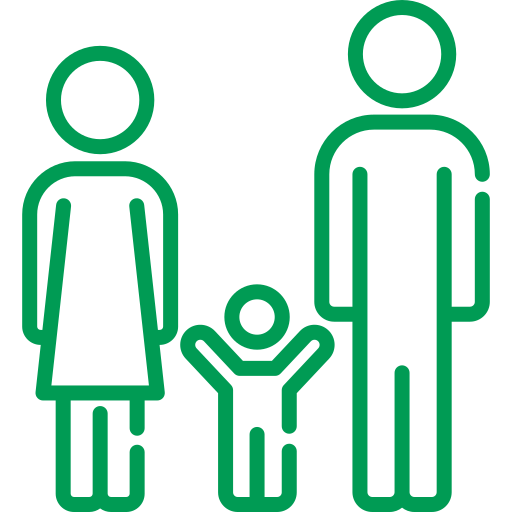 Family Care
Our patients are like family, and we deliver care that reflects that. You will receive the most out of your orthodontic experience.
Unmatched Quality
Our team undergoes continuing education and stays updated on innovative treatments to deliver you the best care possible.
Lindenhurst Orthodontics is proud to be an award winning orthodontic practice. We were the proud recipients of The Best Of Long Island Orthodontist in 2017 and have continued to be nominated every year since.
Thank you to all our incredible patients for your overwhelming support. We couldn't do this without you!
Dr. Matthew Nissenbaum, DDS
Dr. Matthew Nissenbaum has practiced orthodontics on Long Island for over 20 years and the last 15+ years at Lindenhurst Orthodontics. He is a passionate orthodontist who takes tremendous pride in each patient and the thousands of smiles he has helped create. He is focused on giving each patient the best outcome and a positive orthodontic experience at Lindenhurst Orthodontics!
Dr. Matthew Nissenbaum grew up on Long Island and graduated from Bellmore Kennedy High School in 1989. He attended the University Of Maryland, where he earned a Bachelor of Science degree in Biology. He then attended SUNY at Stony Brook, School of Dental Medicine, and received his DDS degree. He received many academic honors, including Xi Psi Phi Fraternity's award for the highest academic average for four years of dental school.
After Dental School, Dr. Nissenbaum continued at SUNY Stony Brook, where he completed a 3-year orthodontic residency program receiving a specialty certificate in orthodontics.
When not practicing orthodontics, Dr. Nissenbaum enjoys spending time with his wife, two daughters, and dog Chilly. He loves the Yankees, The Rolling Stones, playing scrabble, word games and jigsaw puzzles. Many of his puzzles are on the walls at Lindenhurst Orthodontics!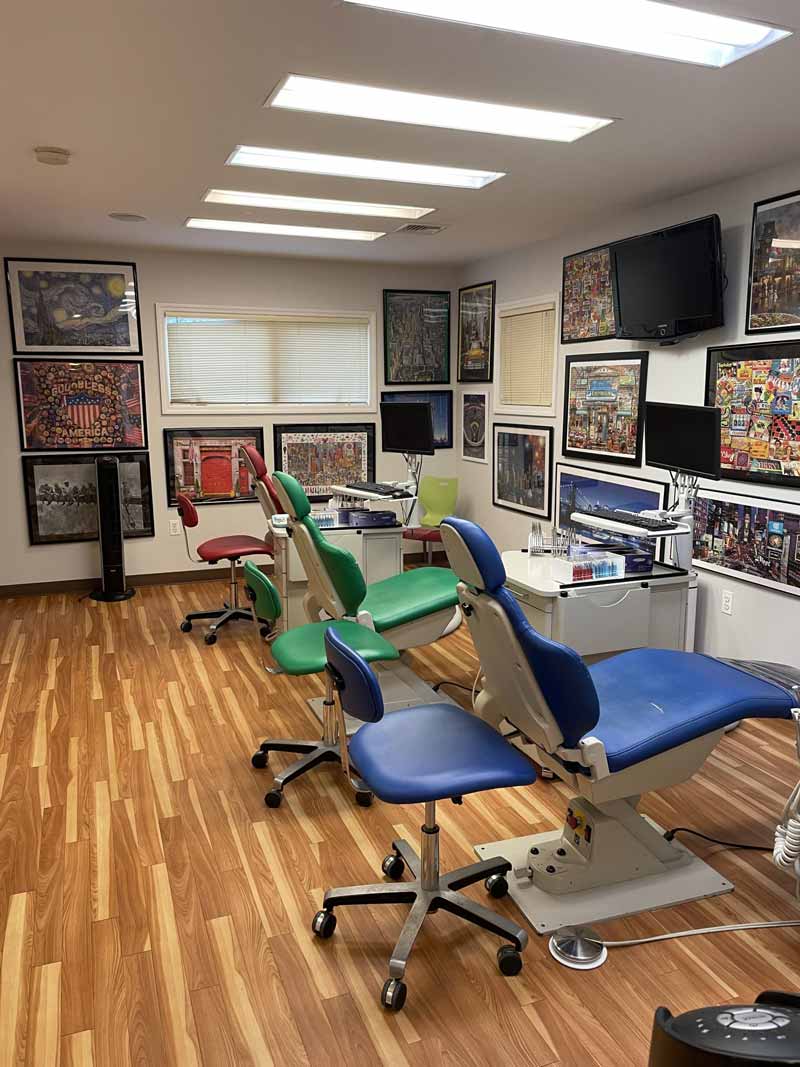 "My daughter's teeth came out beautifully. Less time than we expected that she needed to wear her braces for. Clean office, friendly staff, and overall great experience." — Kathy C.
"Always very easy to work with for scheduling and emergencies. The front office people are extremely efficient and friendly. Had two children needing braces and from start to finish the results were outstanding. I would highly recommend the doctor and his staff to anyone needing this treatment." — Steve C.
"Love everything about the practice! Myself and the boys were treated here and were completely satisfied with everything from start to finish." — Vanessa N.
"If you are looking for an over qualified Orthodontist look no further !!! From the awesome staff to the doctor himself it was a pleasure to have been his patient. Everyone is accommodating and patient and so nice." — Sha T.
"Both of my children have had a wonderful experience at this office. Everyone in that office is very professional. They make each visit enjoyable. Most importantly my children have great smiles. I highly recommend going there." — Elias C.
"Best Orthodontist!!!!!!! Both my kids went here, and I couldn't have been any happier." — Nancy P.
"Everyone in the office is amazing!! They are sweet and kind and a pleasure to deal with!!" — Barbara N.
"Had braces for 4 years and recently got them off in June!! Loved the doctors and staff they are very friendly! Loved how my teeth turned out! Very happy with the treatment I got from this place and I still do for my retainer checkups!" — Natalie C.
"Absolutely love this office! The staff is wonderful! Dr. Nissenbaum is the most honest and detailed orthodontist you can find! I had my braces on for 2 years and the results are simply amazing! Doc and his staff genuinely care about their patients." — Emily B.
"We had a great experience with Lindenhurst Orthodontics! Dr. Matt is an awesome doctor who really cares about his patients. My daughter loved him. We never waited and were in and out quickly. They are the best!!!" — Melissa I.
"I've been coming here for a year and a half now for my orthodontic treatment. The whole staff is so friendly and answers my questions and makes me feel comfortable." — Michele A.
"My family loves Lindenhurst Orthodontics and their entire staff. Dr. Nissenbaum is the best. My kids felt very comfortable with him and the staff was a pleasure to work with. We have sent many people to his office and every one has given him rave reviews." — Scott C.
"Lindenhurst Orthodontics is a great place. Dr. Nissenbaum is a wonderful doctor. My son has been a patient of Dr. Nissenbaum for the past 5 yrs. They always take great care of their patients. When you have an emergency they fit you in right away." — Lori M.
"I've been coming here for a year and a half now for my orthodontic treatment. The whole staff is so friendly and answers my questions and makes me feel comfortable." — Lindsay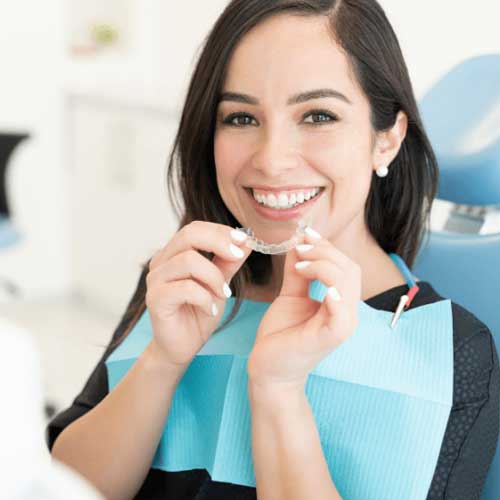 We Make Orthodontics Affordable!
We know that the cost of braces is an important topic for every family. Wew never want to see a patient not receive orthodontic treatment simply because of the cost of braces.
The cost of your orthodontic treatment will vary depending on your individual needs and treatment plan. Our staff will discuss with you the cost of your treatment and each available payment plan option, so that you can make the best choice for you and your smile. We will work with you to create a payment plan that fits your budget, and you will know what to expect before beginning treatment.
If you have orthodontic insurance then chances are we accept it! We are proud to accept most insurance companies.
** Our practice accepts most major credit cards and insurance plans. **
If you have insurance that will be covering any portion of your orthodontic treatment, our office staff is always available to help you with insurance claims and paperwork.
Please let us know if you have any questions about your insurance coverage or ideas about how we can make your entire orthodontic experience a pleasant one.
We Proudly Serve All of Long Island!
We welcome patients from Lindenhurst, Amityville, Copiague, Farmingdale, Massapequa, Babylon, West Babylon, West Islip, Melville, Dix Hills, and Plainview as well as from all across Long Island and beyond.
Schedule a Free Consultation or 2nd Opinion!